Is your eCommerce platform letting you down?
So you have an existing eCommerce website? It is a few years old old and sales have never really got to the level you dreamed of.
Remember the days when you dreamed of replacing your retail store with an online one so you do not have to pay for a retail space, or maybe even to using drop shippers so you never have to physically touch the product.
All so you can free up your time to pursue other things – find new products or maybe just so you can work from the beach while sipping cocktails.
What ever your motivation it is important to look at what is holding you back (and costing you money) and how it can be fixed.
So this raises the question… What is holding you eCommerce website back from making more sales?
We know there are millions of people researching good and services online every day from their computers, their tablets, and even their mobile phone.
So why aren't they buying from you?
It could be any number of factors:
Your technology – the platform your using and if it works on mobiles, tablets and computers.
Your template – the look and feel.
Your websites words – how well you perused people to buy from you.
The amount of traffic your getting – people just aren't finding you.
Your marketing techniques – are you doing things that get you noticed.
The problem: Not all website platforms (the technology it is build on) are created equal.
Your website and the technology it is build on have a huge impact on your ability to build a scale-able business.
The platform you choose effects you ability to:
Make changes yourself – to pages, blogs, products, pricing and keywords
Tweak the template and design and test new techniques to sell more.
Keep up to date with the latest marketing techniques and standards
Be mobile friendly
Showcase your product in the best possible way
Add video
Optimize for the keywords people type into your site
Organize your products
Gather testimonials and reviews.
Create a rapport with your customers.
Follow up with people who didn't buy automatically and offer them another chance to buy
Here is an ecommerce checklist we put together so you can see how your current website stacks up.
Your customers (and marketing budget) leak off the website because the technology and functionality are not up to date
So what happens when you get this wrong?
If you continue using an out dated platform here are some of the things you can expect:
People looking at your website on their Smartphone can't see the website properly.
The website loads slowly and people leave before reading it.
A high bounce rate
Harder to optimise for conversions and scale your business
Takes long to add content, images and pictures
No ability to add rich media
Pay your developer a huge bill every time you want to get them to custom code in technology.
You can't edit important marketing functionality
You can't merchandise important products
A low conversion rate
This all leads to you spending money on marketing and traffic trying to get new customers, but most of them because your website is just not up to date technology and design wise to make the sale.
Case Study: Find out how we grew sales 53% in 2 months
Before we took over development and marketing this small florist shop was struggling after building a website on the wrong platform. After a $12,000 build on a website where the technology and marketing functionality was out of date, sales began to drop. By changing the platform, ooptimisingfor conversion, and choosing the right types of marketing we were able to grow sales by 53% in just two months (and these continue to grow – Read Gina's Story here…
How do I fix it?
It is time to look at your ecommerce website and its technology and evaluate if it does everything it needs to do. You can start with this ecommerce checklist.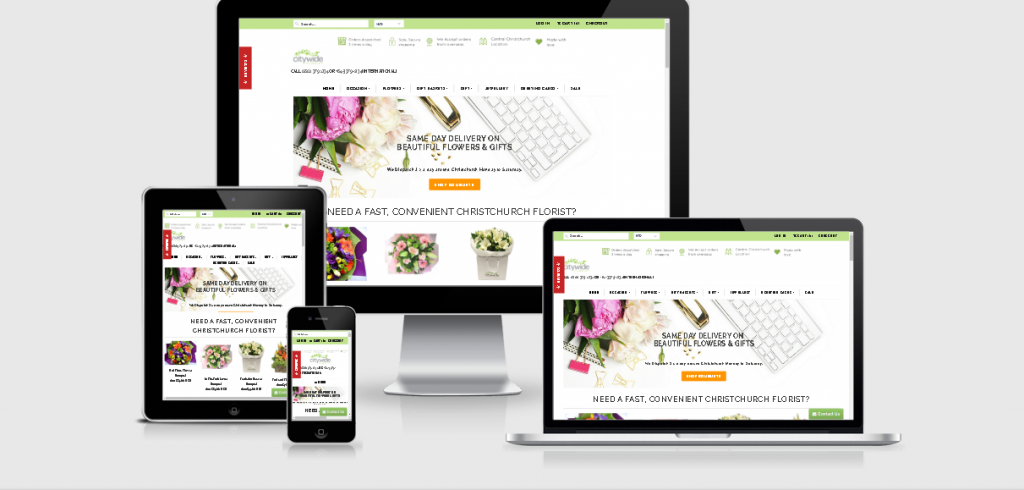 If you decide it is time for a new platform and to freshen up your website then we recommend you check out shopify.
We love Shopify here at eCommerce marketing because it is easy for anyone to use, the plugins and template gallery bring the cost of development and design down because you can find pre made solutions to any of your marketing needs. You pay a monthly fee for your platform which helps make sure it is always ready for the latest technology changes so you can market your business and get more customers. Learn more about having a shopify ecommerce website that is build to sell here…
Shopify Website Design & Development
Got questions? We would love to connect with you so please leave us a message below and I will get back to you. If you liked this post please feel free to help us out and share it, like it or pin it and spread the word about building great eCommerce business.
Are you thinking about changing platforms? Let us turn your website into a cash machine with conversion optimised website layouts and templates. Organise a chat today.
Because we don't know each other yet, and you probably have questions. We have designed a quick 9-minute chat, so we can get to know you better, answer your questions and help you get clear on exactly what needs to change to grow your business.
Organise a quick chat